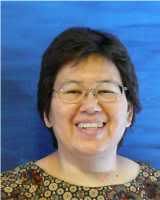 Alina Niemi is a writer, illustrator, artist, musician, teacher, and lover of good food.  She writes articles and draws cartoons for newsletters and various publications.  Her recipes have won several contests but more recently appear on her blog, almostveganinparadise.com.
Her essay about woodturning and her father appears in Woodturning Today: A Dramatic Evolution: Celebrating The American Association of Woodturners 25th Anniversary 1986-2011
.
Her first book, The New Scoop: Recipes for Dairy-Free, Vegan Ice Cream in Unusual Flavors (Plus Some Old Favorites)a vegan ice cream cookbook, is perfect for anyone wanting healthier alternatives to traditional dairy and egg-based ice cream.  The book contains recipes for ice cream, sorbet, sherbet, and frozen yogurt, all based in soy, nut, rice, and coconut milks, nut butters, and tofu.  There are step-by-step directions for making your own yogurt, and a whole chapter on how to make mochi ice cream.
She's currently working on her first picture books for children, writing and illustrating them, and learning as she goes.  For more information on her writing, see the Books and More page.
Disclaimer: I am affiliated to the products recommended on this site.