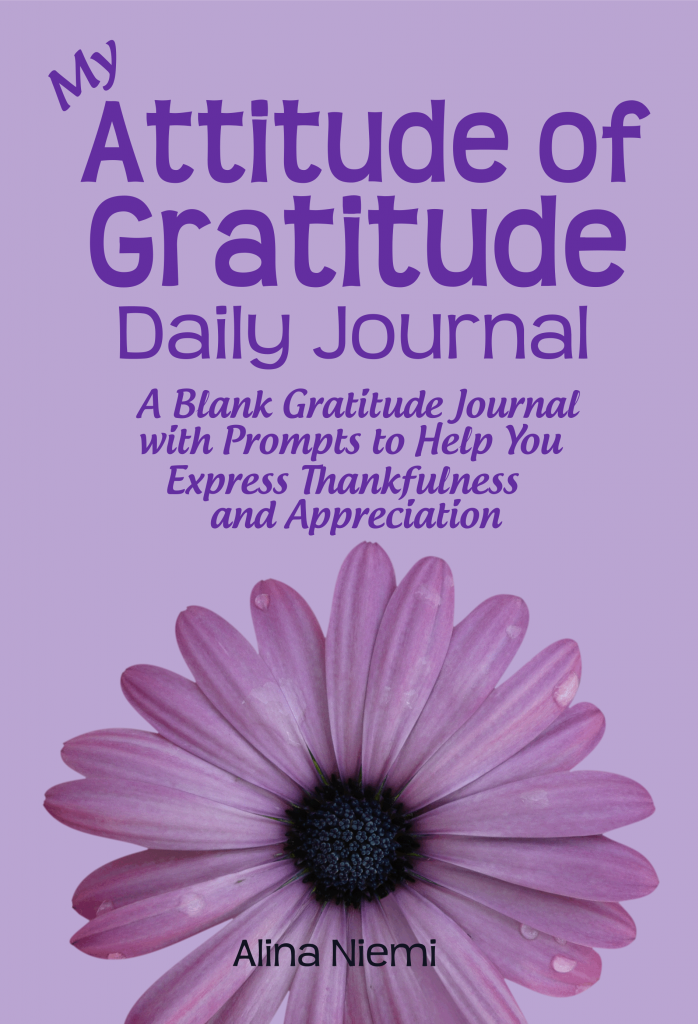 My Attitude of Gratitude Daily Journal: A Blank Gratitude Journal with Prompts to Help You Express Thankfulness and Appreciation by Alina Niemi
Buy My Attitude of Gratitude Daily Journal now

Paperback
386 Pages
Interior black and white
Includes how to journal tips
365 blank pages
With writing prompts on every page
Want to keep a gratitude journal but don't know how? Or you run out of ideas?
This book can help!
Includes journaling tips
Find how-to-journal tips to get you started. Plus information on how to get the most out of your gratefulness journal.
Includes the art and science behind appreciation
Why are so many people focusing on thankfulness? Find out why. What is the science behind gratitude? How can it improve your life?
Includes blank pages with prompts
If you run out of things to write about, you can use the writing prompts to give you ideas. Make your journal entries come to life with the suggestions, reminders, and activities.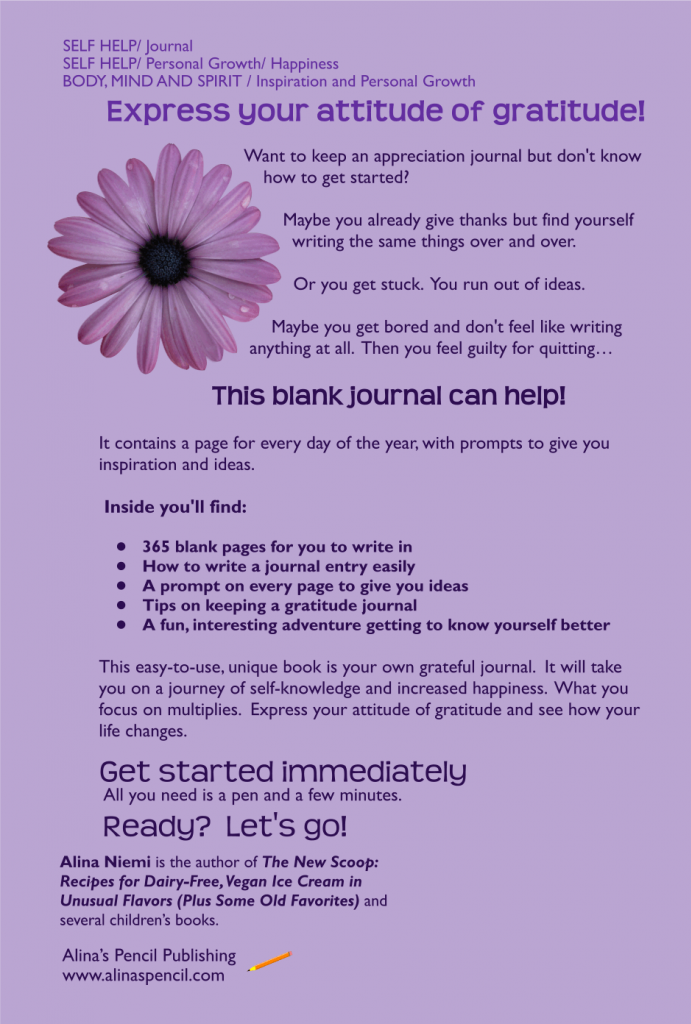 Express your attitude of gratitude!
Get started immediately. Have fun discovering yourself. Find out how appreciation and thankfulness can change your life!
Disclaimer: I am affiliated to the products recommended on this site.